Breath and Body - a mediadogs ed-et compilation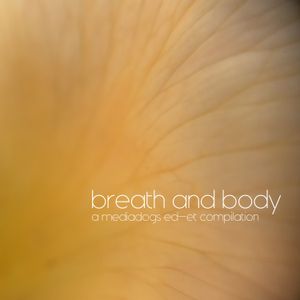 At long last, after more than a year since dropping teasers, mediadogs has released the third album in its compilation series.
breath and body - a mediadogs ed-et compilation brings together an assortment of artists from more than twenty years of producing innovative electronic music under the mediadogs banner, and rarities from even earlier.  But note!  Most of this album is never before released and much of it entirely new.
The collection features original tracks from artists such as Hanging Garden, the System Overlords and Shortwave 26.9m and remixes of artists such as Aquiline and Loren Kellie.
The album is available at Bandcamp and all download and streaming services.